Welcome to Tim's Tiny Trucks
Texas's Best Choice for Mini Trucks
Tim's Tiny Trucks is your #1 dealer for Japanese mini trucks in the great state of Texas. Japanese mini trucks are the ultimate utility vehicle for farmers, ranchers, hunters, outdoorsman, manufacturers, or anyone looking for a reliable, capable, quiet, and comfortable vehicle to tackle anything you throw at it. We offer a wide range of trucks from high-end, fully customized to basic stock trucks ready to go to work. Stay out of the weather as you off-road or take your family to the beach - did we mention all of our mini trucks come with AC and heat to keep you comfortable while you cruise?
Rest assured that you are getting the best UTV with us. Let us help you get off-road today!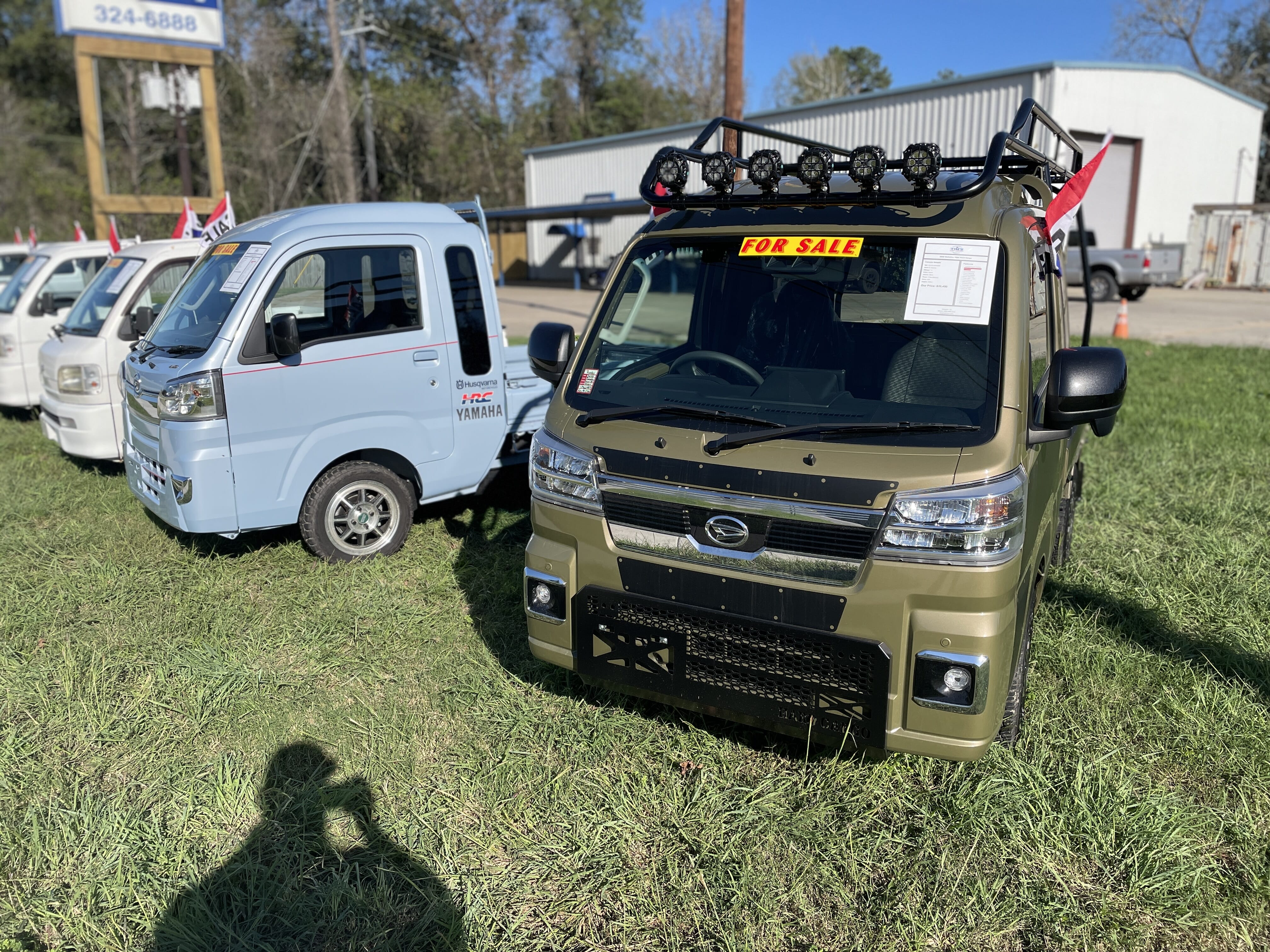 Full Inspection
All our trucks are inspected thoroughly by a qualified mechanic to ensure that they will be reliable machines for years to come.
Preventative Maintenance
We are firm believers in preventative maintenance, which is why all our trucks get oil, fuel, air filters, timing belt, spark plugs, wires, distributor cap and rotor changed before they ever hit the lot.
Fully Customizable
- Wheels, tires and lift
- Bed liner and leather upholstery
- Light bars and RGB LED under-glow
- Bluetooth stereo and marine grade speakers
- Roof racks and jump seats
NOT EVERYTHING IS BIGGER IN TEXAS!